Why IObit is criticized and the dangers of apps
IObit Is a Chinese software vendor that develops system utilities and security software, while it is notorious. IObit Uninstaller There are also apps that are highly evaluated.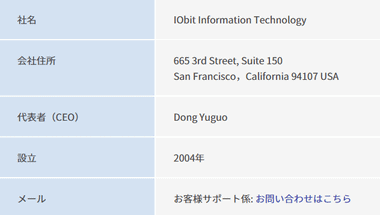 IObit's official website is based in China Basin, San Francisco, USA, but the company was founded in 2004 in Shanghai, China.
Browser hijacker IObit Apps Toolbar
Browser hijacker for IObit product installer IObit Apps Toolbar Was bundled for some time, and when installed Homepage changes-Search engine changes-Redirects to potentially risky ad pages In addition to executing such things, it also had the nature of spyware that collects data such as searched keywords and visited sites.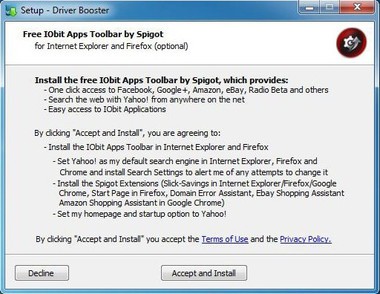 During the heyday of Windows XP, PC performance was significantly degraded due to bloated registry, Internet cache, system temporary files, etc., so system maintenance utility software was popular.Advanced SystemCare Install IObit Apps Toolbar Many users have been troubled by.
Malware Fighter – Conflict with Malwarebytes
November 2009 US security vendor Malwarebytes Is your own security software Anti-MalwareDatabase definition Accused of stealing IOBit.
Malwarebytes to prove plagiarism Anti-Malware In the database of Rogue. AV Clean Sweep Pro Added a dummy definition.
IOBit's malware that shouldn't exist Malware Fighter Came to be detected by the same name within 2 weeks.

VirusTotalで IObit Malware Fighter If you scan the installer for, Dr.Web, eGambit, and GData will also detect PUPs.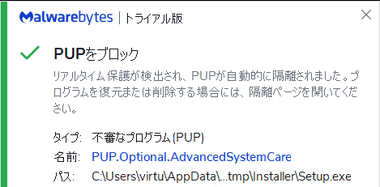 VirusTotal Does not detect, butMalwarebytes Of Anti-Malware Has all IObit products Potentially unwanted program Block the installation as (PUP).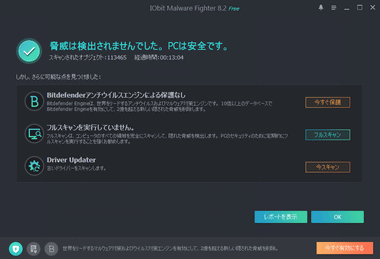 Available for free IObit Malware Fighter Free (Version 8) is not reliable as security software because it passes through programs that other security software blocks.
Paid version IObit Malware Fighter ProIs a Romanian security vendor BitDefender It uses a scan engine developed by the company, but its implementation method is different from that of the original BitDefender, and its protection capability is unknown because it is not provided to independent test laboratories such as AV-Comparatives and AV-TEST.
IObit Malware Fighter Official Website
Advanced SystemCare
A system maintenance app that is IObit's flagship product and also mediated by IObit Apps Toolbar Advanced SystemCare Some people question its safety, but similar apps are risky to use because they delete files and registries that you don't think you need.Advanced SystemCare Not only is it particularly dangerous.
Most rogueware only displays warnings and does no substantive action, Advanced SystemCare (Version 14) is processing based on the specified settings.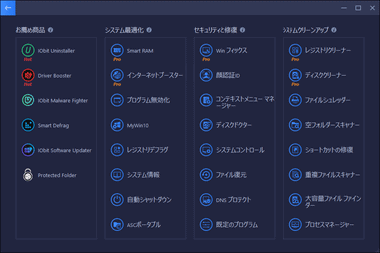 Some of the modules available in the free version require download,IObit Uninstaller-Driver Booster Other applications of IObit such as are also described to guide the installation.
Earlier versions automatically install IObit related apps without user permission Downloader Trojan There was a time when it behaved similarly to.

Advanced SystemCare Installer AVG-Dr.Web-eGambit-GData Detected as PUP inMalwarebytes The Potentially unwanted program Block the installation as (PUP).
IObit AdvancedSystemCare Official Website
IObit Uninstaller
IObit Uninstaller Has an easy-to-understand user interface and is highly rated among IObit products, and the free version works well.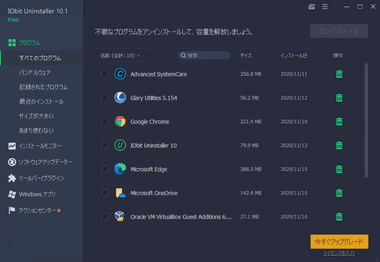 Advanced SystemCare As with the scan, the scan is aggressive,Revo Uninstaller Files excluded by will also be deleted.

IObit Uninstaller Installer Dr.Web-Sophos-Malwarebytes Is detected as PUP / PUA.
IObit Uninstaller official website
iTOP VPN
iTOP Is an IObit partner and is currently IObit Uninstaller For installers such as iTOP VPN Products such as are bundled.

You can opt out, but the installation is enabled by default.
iTOP VPN is installed in the desktop widget You are open to the public! is displayed, but this is displayed even if you are anonymizing by connecting to a VPN other than iTOP VPN just by exposing the acquired IP.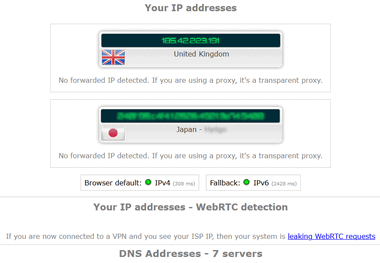 I hope it works as a VPN even if I have some quirks.When I connected to a server in the UK with iTOP VPN, the IP address could not be anonymized due to a DNS leak..
Uninstalling IOBit/iTOP
Uninstalling IOBit/ iTOP products for Windows Programs and features You can run it from, but the files will remain in the registry, ProgramData folder, etc.Revo Uninstaller It is recommended to use an uninstaller such as.

Revo Uninstaller, a popular uninstall support app that detects and deletes files left after uninstalling, is an uninstaller developed by Bulgarian software vendor VS Revo Group […]
The paid version of Revo Uninstaller Pro is for Windows Programs and features Even after executionForced uninstall It is also possible to forcibly delete the remaining files by entering the application name with.
IObit product rating
In recent years, security apps have blocked adware and spyware if they are included in the installer, so the business model as before is no longer valid, and there is a risk of using current IObit products due to the nature of the app. To a degree, there is no threat that can be called malware.
IObit products Renewal of restaurants that have caused food poisoning many times in the past There are some areas where past achievements are anxious, but the reality is that there is no reason to use IObit products and there are many reasons to avoid using them.
Related article

Data such as usage is transferred to China Dangerous VPN app Turbo VPN is a VPN app provided by Singapore-based software vendor Innovative Connecting, Goo […]

Why IObit is criticized and the dangers of apps IObit is a Chinese software vendor that develops system utilities and security software, and while it is notorious, it is highly rated by IObit Uninstaller and others […].

Verification of the risk of using PC Cleaner/Driver Updater that is advertised PC Cleaner/Driver Updater developed by Canadian software vendor PC HelpSoft […]