DVD Copy Guard CPRM Release App
CPRM Decrypter Is a DVD copy guard CPRM It is a free ripping software that releases the ripping software, which was distributed before 2012 when the copyright law was amended. It is not provided by a difficult and reliable download site overseas.
CPRM(Content Protection for Recordable Media) is a copy guard that has a copy-once control signal and is a Japanese standard adopted for DVDs.
To write the recorded data of a terrestrial digital program to DVD-R, you need a drive that supports CPRM and media that supports CPRM, and the player cannot play it unless it supports CPRM.
System requirements
Last version 0 β (end of development)
OS: Windows XP or later
Where to get the software
If you search, you will find downloadable sites, but many of them are used to disguise malware, and there is a high possibility that they will be infected with spyware, Trojan horses, ransomware, etc.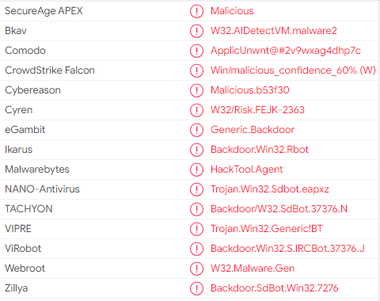 Some security software is included in CPRM Decrypter cprmgetkey.exe Is detected as a hacking tool or Trojan horse.
DVDFab Passkey for DVD
DVDFab Passkey for DVDIf so, CPRM removal is supported, so the risk of introducing CPRM Decrypter can be avoided.
DVDFab's DVD / Blu-ray deprotection tool that also supports CPRM DVDFab PassKey is a copy game developed by Chinese software vendor Fengtao Software […]
How to use CPRM Decrypter
CPRM Decrypter Is a standalone app that doesn't need to be installed, so unzip the Zip file and put it in a folder CPRMDecrypter.exe Open and start.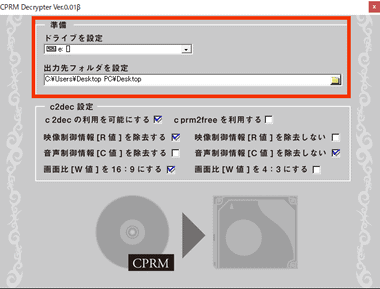 After starting CPRM Decrypter, specify the drive where the DVD is set and the output destination of the file.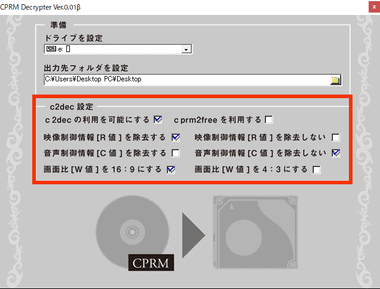 setting c2dec From the default settings Do not remove voice control information [C value]The recommended setting is to change to.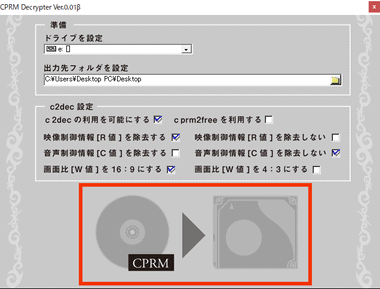 Click the Run icon when the settings are complete.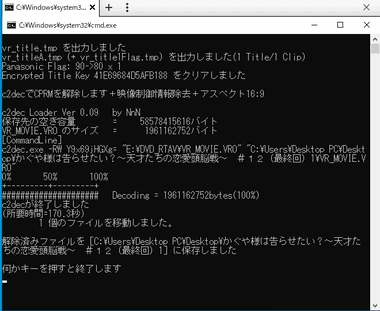 When the DOS prompt starts to display the file information and progress, and you are done with it, Press any key to exit Is displayed, and pressing any key closes the DOS prompt and completes the work.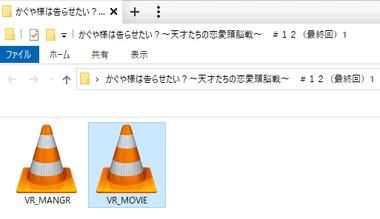 It is in the folder saved in the output destination VR MOVIE Is a video file,VLC な ど .VRO Can be played on a media player that supports the extension.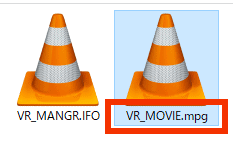 VR MOVIE.VRO Extension of .VRO から . Mpg If you change it to, it becomes an MPEG2 file and it becomes more versatile.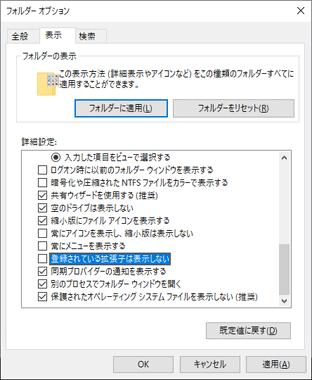 In the file name .VRO If you can't see the extension コ ン ト ロ ー ル パ ネ ル から Folder options Opendisplay Of tabs Do not display registered extensions It is displayed when you uncheck.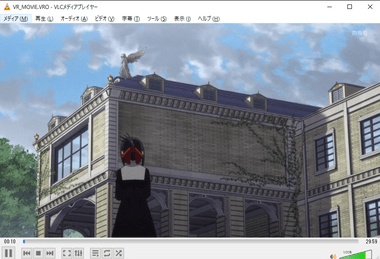 Playback test done and completed.
Related article
Caliber – ebook management is an open source ebook management app that can also remove DRM from Kindle / Kobo and ACSM format ebooks. Kovid Goy in India […]