DVDFab / StreamFab license deactivation and reactivation procedures required when moving a PC
When DVDFab activates the product, it is linked to the computer's hardware information and saved as user information, so if you use DVDFab or StreamFab on another PC, DeactivateThen on another PC Recertification Will be required.
How to deauthorize and reauthenticate DVDFab
The procedure for deactivating and reactivating is the same as for the initial activation, and you enter the DVDFab account information.
See below for account information
DVDFab sale information and purchase procedure ・ Introducing license registration method DVDFab can remove the copy guard developed by DVDFab Software (formerly Fengtao Software) in China […]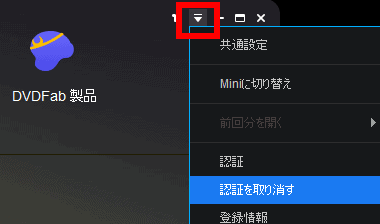 Revoke license Launch DVDFab/StreamFab on your PC and select from the menu in the control box on the top right of the window. Revoke authenticationchoose.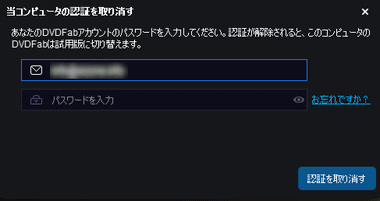 The screen will open with the email address used for your DVDFab account entered, so enter your account password and click "Cancel Authentication".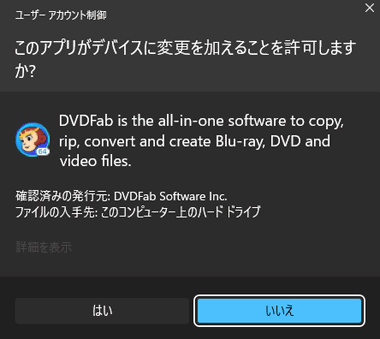 When the User Account Control dialog is displayed, click "Yes" to allow.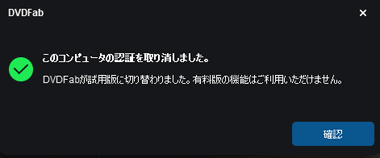 Computer deauthorization has been revoked.Is displayed, "Confirm".
Can be used free of charge HD Decrypter All functions except Experience Switch to and the link to the PC is released.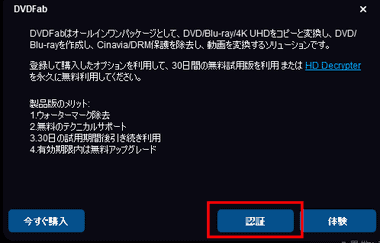 Select "Authentication" on the screen that appears after installing DVDFab on the computer that you want to use DVDFab newly.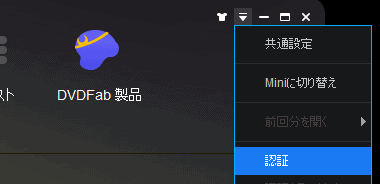 If you already have DVDFab installed, go to the menu Authentication choose.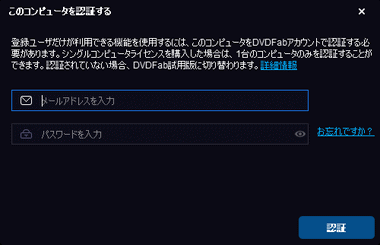 Enter your DVDFab account information.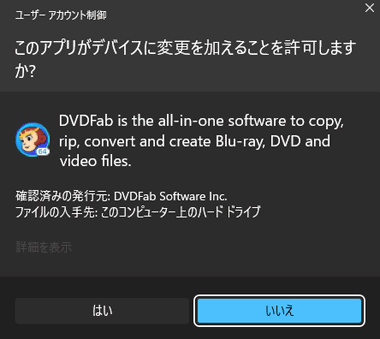 When the User Account Control dialog is displayed, click "Yes" to allow.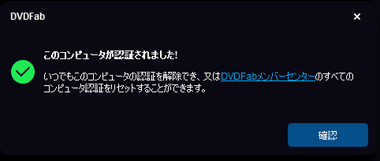 Re-authentication completed.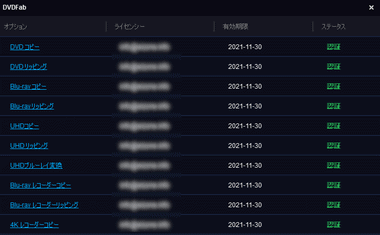 All purchased products will be activated.
Forced deactivation of license
If DVDFab's license cannot be deactivated due to a problem such as the PC not booting, you can forcibly deactivate the license from DVDFab's member page.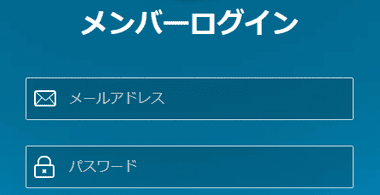 Log in with your DVDFab account information on the member page on DVDFab's official website.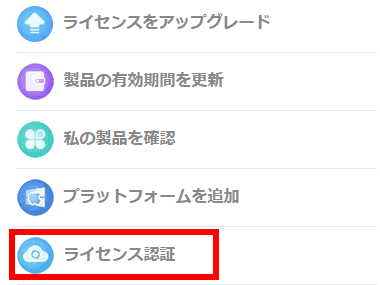 From the left sidebar of the member page Activation Click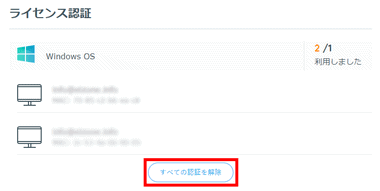 Activation Click "Deauthorize All" in the item.

Check the contents of the dialog and click "Continue" to cancel the authentication.
Precautions when purchasing additional multiple licenses
DVDFab offers a multi-license at a low price so that DVDFab can be used on multiple PCs.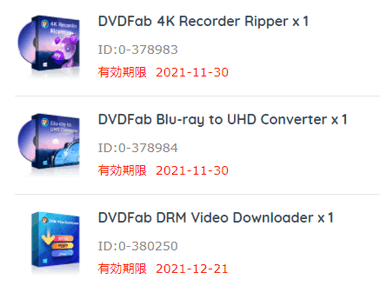 To purchase additional multi-licenses, click on the left sidebar. check my product Check the expiration date of the product you are currently using.
Multi-license increases the number of devices that can be used for one product, and if the purchased product is for a limited time,

Additional purchased licenses will also become the expiration date of the product

Therefore, even if you add a license when the expiration date of the product is XNUMX months, the expiration date will not be extended and you will not be able to use it after XNUMX months.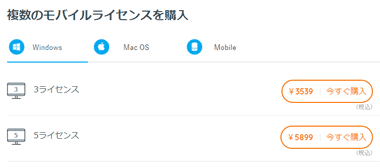 The title is Mobile license However, the license for the personal computer is Windows , Mac You can purchase it by selecting.
Related article

DVDFab's DVD / Blu-ray deprotection tool that also supports CPRM DVDFab PassKey is a copy game developed by Chinese software vendor Fengtao Software […]