Multi-function encoder for easy high quality upscaling
WonderFox HD Video Converter Factory Pro (HD Video Converter) is a Chinese software vendor Wonder Fox Soft It is a multifunctional file converter developed by the company, which has high quality during upscaling and implements functions such as video download, desktop capture, and GIF animation creation in addition to encoding.
System requirements
Version 25 as of
OS: Windows Vista / 7/8/10/11
Where to get the software
WonderFox HD Video Converter Factory Pro Official Download Page
Install HD Video Converter Factory Pro
The HD Video Converter Factory Pro installer does not include adware or spyware.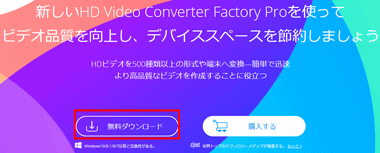 Click the "Free Download" button on the download page to download the installer.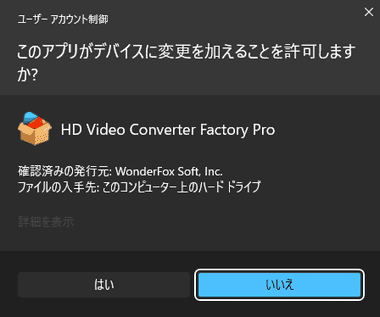 Launch the downloaded installer, and when the User Account Control dialog is displayed, click "Yes" to allow it.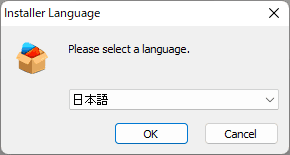 Language selection Japanese Then "OK".
The setup wizard will start, so click "Next".
If there is no problem with the license agreement, "I agree".
If you are not particular about the installation destination, set the default setting to "Install".
"Complete" when the installation is complete.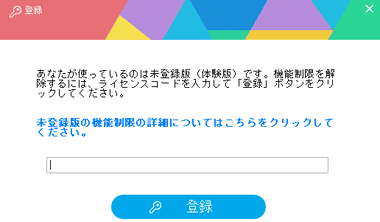 In the case of the trial version, the license code registration screen is displayed every time you start up, so close it with "X".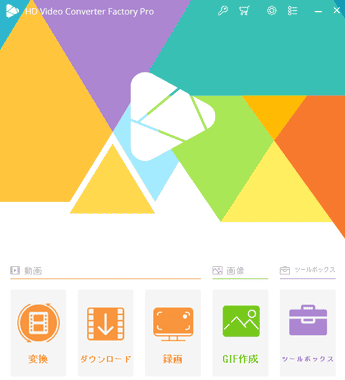 Immediately after installation, you cannot add files by dragging and dropping, so restart HD Video Converter Factory Pro.
Configuration
Output file save destination and WonderFox's original image quality improvement technology Picture Enhancement Tech To enable.

The top right ConfigurationClick the icon OptionsOpen the screen.
Improve image quality (Picture Enhancement Tech) is a function for contour correction, edge and grayscale correction, and contrast correction of an image, and is enabled by default.
Regular mode
Make corrections close to the original.
Forced mode
Since correction is performed in all scenes including keyframes, the image quality may be distorted due to over-optimization in some scenes.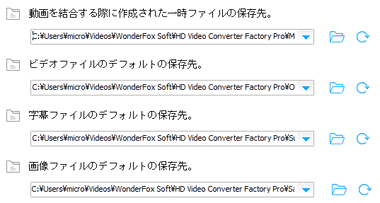 The output destination of temporary files and files is in the user folder of C drive by default, so change it according to the usage environment.
Uninstall
Uninstall Revo Uninstaller It is recommended to use an uninstaller such as.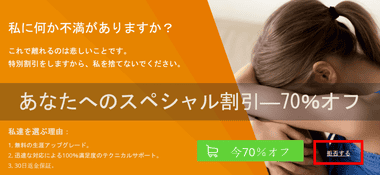 When uninstalling, a dialog is displayed and the uninstallation is interrupted, so click "Reject" to continue.
How to use HD Video Converter Factory Pro
HD Video Converter Factory Pro Encoding (File format conversion) and Transcode In addition to (compression)Video download-Desktop capture-GIF animation creation Module is implemented.

Each function is executed by selecting the icon menu on the home screen.
Video converter
conversion Is a module for scaling videos, changing file formats, and compressing file sizes.
Supported video formats
AVI, MP4, H.265, VP9, ​​H.264, MPG, MPEG, VOB, MOV, FLV, MKV, MTS, M2TS, H.264, VC-1, MPEG-2 HD, MOD, TOD, DV, WMV , ASF, 3GP, DRM, MP4, RM, RMVB, OGV, VRO な ど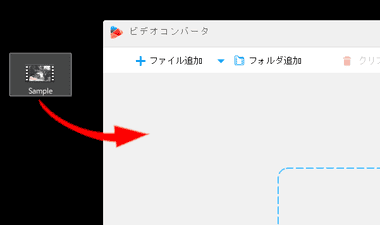 Add the file you want to edit by dragging it to HD Video Converter Factory Pro.

When you import the file Original file To File format, playback time, file size, resolution Is displayed.

Select from the list for subtitles and multiplex audio.
Output settings
If you select the file format and resolution for the output settings, the bit rate etc. will be set automatically, but you can also edit the codec and bit rate to be used manually.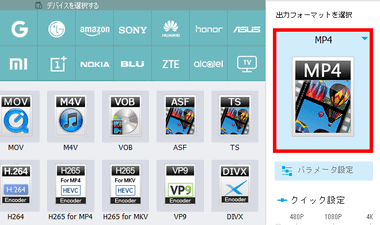 The file format is Select output format Click to change.
For output format Select a format と Select a device There, Select a device Allows you to select a format that can be played on the specified device.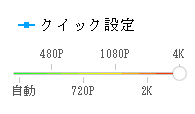 If you want to upscale / downscale the resolution Quick setting Specify the output resolution with.
480p: 720 x 480 (SD)
720p: 1280 x 720 (HD)
1080p: 1920 x 1080 (Full HD)
2K: 2560 x 1440 (WQHD)
4K: 3840 x 2160 (4K UHD)
Specify target size
If you want to output the video in the specified size Batch compression Specify the size with.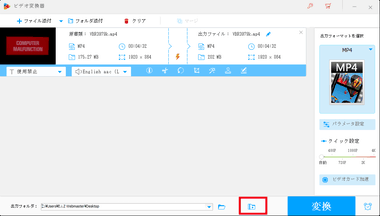 At the bottom of the main screen Batch compression Click the icon.

Displayed Compression rate Slide to adjust.

Output fileFile size changes.
merge
merge Is a function to concatenate added sources and output as one file, and can concatenate even if the resolution and file format are different.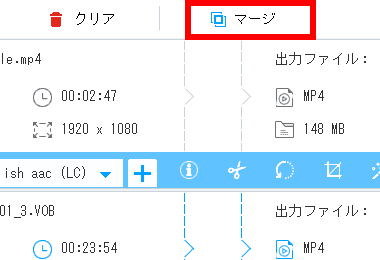 Add files to concatenate merge Click

Since the merge setting screen opens merge Click to store the files to be concatenated Pack Create andVideo list Files to be concatenated from Pack Drag to or select a file Move down Move with.
Pack Can be created multiple times, files in the Pack can be moved by dragging, and if you want to delete the created Pack, leave the Pack selected. 分離 Click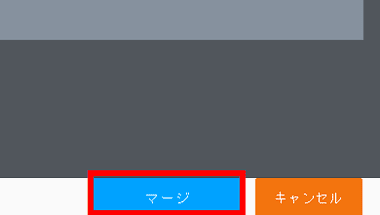 Once the settings are complete, click "Merge" to confirm, and the created Pack will be added to the main screen.
Edit
The added file is Cut / Rotate / Crop / Effect / Watermark Etc. can be edited.

To edit, click the tool icon displayed in the added title to select it.
output
When the file settings are complete, specify the save destination and output the file.

The output settings are Output file You can delete the title by clicking the "X" in the upper right corner.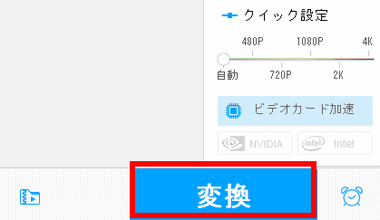 Output folder Specify the save destination with and execute the process with "Convert".
For the trial version, click "Convert" to display the trial version screen, and click "Trial" that appears 5 seconds later to execute.
Lightning mode and video card acceleration
File conversions that do not require transcoding or encoding Lightning mode Is automatically applied to speed up the process.
Lightning modeBetween the source and the output file if is applied ThunderA mark is displayed, and in the case of transcoding encoding processing GPU The icon is displayed.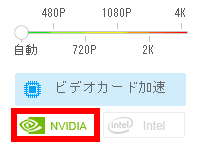 HD Video Converter Factory Pro Intel Quick Sync Video と NVIDIA GPU AcceleratorIf you are using the target CPU or GPU Video card acceleration Manufacturer logo becomes active.
Video card acceleration Is enabled by default, so uncheck it if it is not supported, such as in an AMD environment.
Parameter setting
Codecs, bit rates, etc. Parameter setting Can be edited from.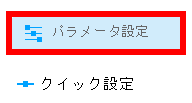 When setting manually Parameter setting Click
Codec, resolution, bit rate, frame rate, aspect ratio, deinterlacing, etc. can be set.
Download
Download Now you can download videos such as YouTube / Nico Nico Douga / Facebook / Vimeo / metacafe in the specified file format.

Open the video you want to download from the download site and copy the URL in the address bar.

Paste the URL of the video and then run "Analysis".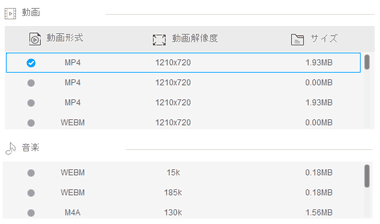 When the analysis is completed normally Movieと Music The downloadable list will be displayed with, select the file format and resolution to download, "OK", and when it is added to the main window, specify the save destination and "Start Download".
Recording
Recording Now you can capture the desktop.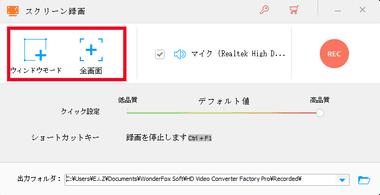 Window mode Or full screen choose.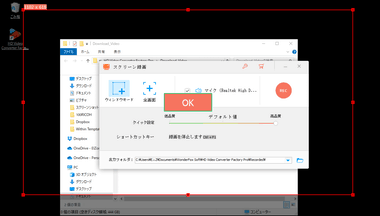 A bounding box showing the recording range is displayed, so adjust the recording range.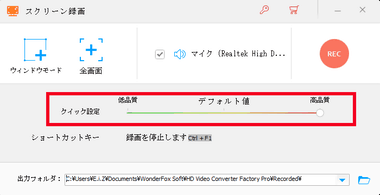 Record quality Quick setting If you want to record the sound played on the PC by specifying with Microphone Check the boxOutput folder After specifying the save destination with, start recording with "REC".

When you move the mouse cursor over the screen StopThe button is displayed as a dropdown, but the stop button is also recorded during full screen capture.
GIF production
GIF creation Allows you to create GIF animations from multiple image files or videos.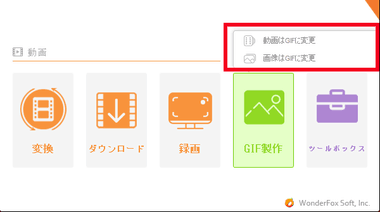 GIF creation Click image Or Movie choose.
After adding the video file and setting the resolution and quality, click "Create GIF".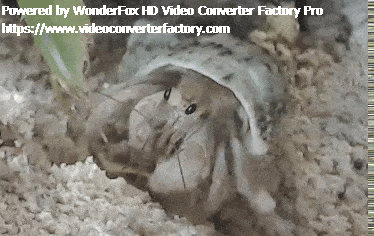 You can create GIF animation.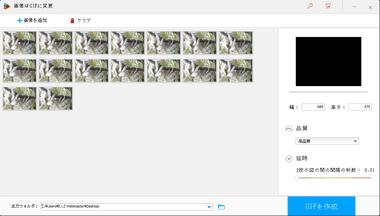 In the case of images, continuous shots such as continuous shots are best.
The width-to-height ratio is fixed, so if the number you enter doesn't match the ratio,Letter boxAdjusted with (black band).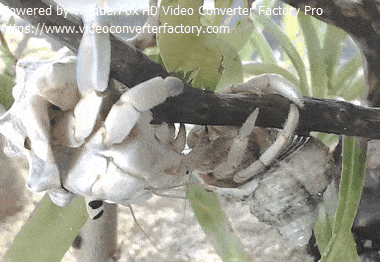 Toolbox
In the toolbox Slideshow creation, collage, ringtone creation tool, subtitle export There is.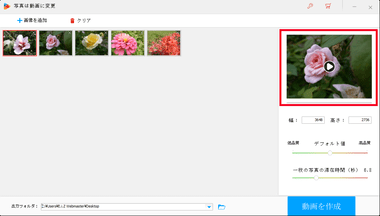 The slide show Make a photo into a video Created with.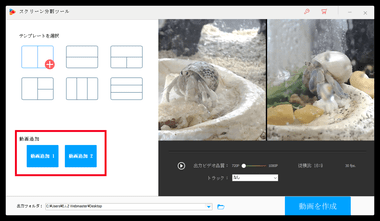 Screen split You can collage videos by selecting the provided template.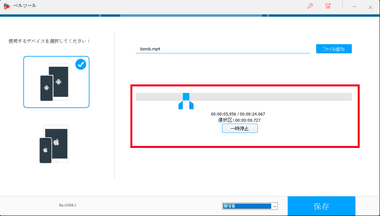 Bell tool Is a ringtone creation tool for Android / iPhone that selects and outputs the part to be used as a ringtone from music files and video files.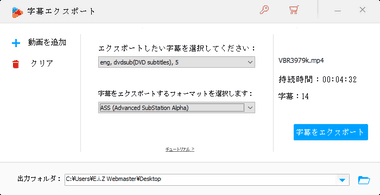 For subtitle export, rendered (burned) ones cannot be used, and subtitles are exported from a file that stores subtitles, such as an MKV file.
License key purchase and registration
WonderFox uses 2Checkout, a global payment agency service, which accepts credit cards, PayPal, and convenience store payments.
HD Video Converter Factory Pro Purchase Page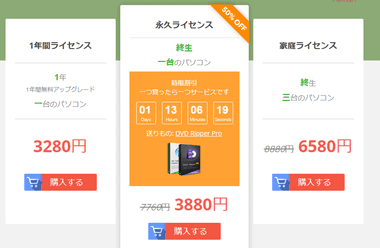 The license is valid for one year and has an indefinite period.
See below for 2Checkout payment methods

Global payment service 2 How to stop payment and subscription (subscription) with Checkout 2Checkout is a group that provides a general e-commerce system that is often used in payment services for overseas applications […]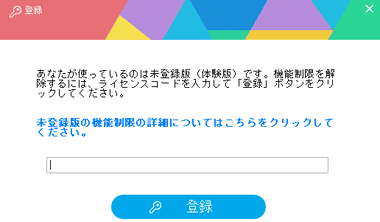 Once you have your license key, it's at the top of the HD Video Converter Factory Pro Lock icon Click, enter the license key, and click "Register" to remove the restriction and use the full functionality.
Related article
WonderFox HD Video Converter Factory Pro is a Chinese software vendor Wond […], a multifunctional encoder for easy high-quality upscaling.
Reasonable video converter WonderFox DVD Video Converter is a Chinese software vendor that allows you to easily rip DVDs, upscale high quality videos and download videos […]
WonderFox DVD Ripper Pro, an easy-to-use DVD ripping software that implements a copy protection release function, is a ripping app developed by Chinese software vendor WonderFox soft.