Android version of 7.3th generation and later Fire tablets with Fire OS 9
Fire tablet Of App store Basically, there are no alternative apps for services provided by Amazon such as browsers and e-readers, but by installing some APKs, Google Play Store Will be available, and many Android apps that are not available in the Fire app store will be available.

The generation of Fire tablets Configuration Of Terminal options It is in Fire tablet version information You can check with.
System requirements
Can be configured on Fire tablets from 7th generation to 9th generation with Fire OS 11.
Where to get the software
APK Mirror – Google Services Framework 9-6794505 Download Page
APK Mirror – Google Play services 21.21.16 Download Page
APK Mirror – Google Account Manager 7.1.2 Download Page
APK Mirror – Google Play Store 25.9.19-19 Download Page
The APK used is a non-genuine program, and any problems caused by using the APK will not be supported even if it is within the warranty period.
Install Google Play Store
To make the Google Play Store available Google Services Framework-Google Play Services-Google Account Manager-Google Play Store Install the four APKs in sequence.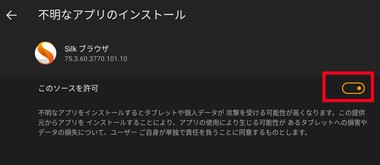 Fire's standard browser for downloading APKs directly from your Fire tablet SILK Go to the download page at Unknown app installation Allow.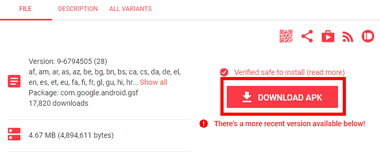 APK Mirror Click "Download APK" on each download page to download the APK.

After downloading the APK com.google.android.gsf_9-6794505-28_minAPI28 (nodpi) _apkmirror.com Tap Google Services FrameworkInstall.

Unknown appWhen the dialog about Continue .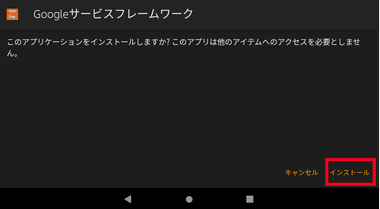 InstallationTap.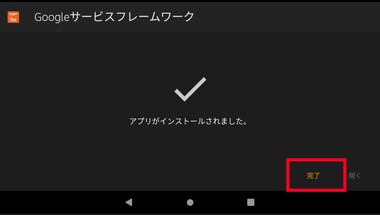 DoneTap to finish the installation.

With the same procedure Google Play Services APK com.google.android.gms_21.21.16_ (040300-378233385) -212116015_minAPI23 (armeabi-v7a) (nodpi) _apkmirror.com Install.

next Google Account Manager APK com.google.android.gsf.login_7.1.2-25_minAPI23 (nodpi) _apkmirror.com Install.
Finally Google Play StoreAPK com.android.vending_25.9.19-19_0_PR_380694501-82591900_minAPI19(armeabi-v7a,x86,x86_64)(nodpi)_apkmirror.com Install.
After installation, tap "Open" to display the Google Play login screen.
Login to Google Play Store
The Google Play store can only be used by logging in with a Google account, so use an acquired Google account or create an account in advance.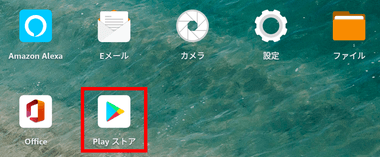 If the Play Store login screen is not displayed, go to the home screen. Play store Tap the icon to launch the app and "Login".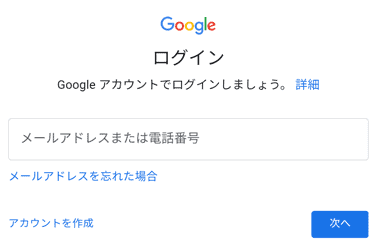 Set up by entering your Google account login information in the same way as an Android device.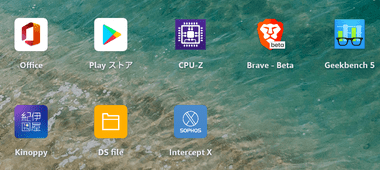 Install any app when the Play Store is available.
Free security app Sophos Intercept X for Mobile Besides, the book reader of Kinokuniya Bookstore Kinoppy You can install apps that are not available in the Fire app store, such as Brave, a browser that emphasizes privacy protection.

Modify your Amazon Fire tablet home app with Launcher Hijack Launcher Hijack is an open source program developed by Ethan Nelson that automatically […]
Related article

How to use the Google Play store on Amazon Fire The Fire tablet app store basically provides alternative apps for services provided by Amazon such as browsers and e-book readers […]