Free game-like online multilingual learning app
mondly Is a Romanian software vendor ATI Studios A free basic play language learning app developed by the company that allows you to learn 41 languages ​​including English using a microphone. Chatbot You can check the pronunciation by having a pseudo-conversation with (a program that allows conversation).
System requirements
An environment in which a web browser can be used online.
Access destination
Mondly setup
Mondly can be used as a guest without creating an account, but if you are a guest, it is recommended to create an account because deleting the cookie in the browser will erase the data.
Visit the official Mondly website I Speak The JapaneseSet to, I want to lean Select the language you want to learn from and click "Start Learning".
The chat screen will be displayed, so click "Continue".
Follow the tutorial and click the panel to answer the questions.
For mouse operation, drag instead of swipe.
Answer the questions by arranging the prepared words.
Similarly, select the translation and click "Check".
The progress of learning is displayed, so click "Continue".
The account registration screen will appear, so enter each item as you like, or associate Mondly with your Facebook / Google account / Apple ID.
How to use Mondly
Mondly has a category that can be used for free and a category that can be used only with the premium version that is used with a subscription of 950 yen per month, and it is available daily for free. Today's lesson挨 拶-会話 Only with the purchase of a subscription Basic vocabulary-Travel-Transportation-Food and drink-grammar Many categories can be selected.
Mondly's home screen displays categories, and you can move the screen by turning the scroll wheel of the mouse.
Daily lessons Today's lesson Click
Click "Start".
The basic style is to answer questions as in the tutorial.
You can listen again by clicking the speaker icon.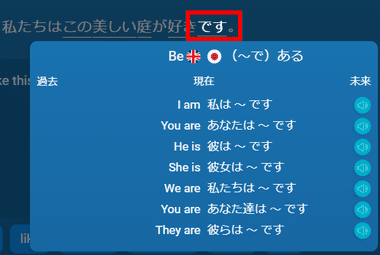 You can check the meaning and example sentences by clicking the underline displayed in the question.
If the microphone icon is displayed, you can check the pronunciation using the microphone.
If you press and hold the microphone icon, the browser will ask for permission, so click "Allow".
Press and hold the microphone icon to utter.
If the pronunciation is bad, the answer will be incorrect.
Cleared lessons will be added as points and can be redone as many times as you like.
Level up when experience points (points) are accumulated.
会話
Of category 会話 Then, the lesson will proceed in the form of actually talking with Mondly's chatbot.
From category 会話 choose.
Press and hold the microphone icon to have a conversation.
Basically, the answer is read aloud from the displayed three choices, but if there is a phrase other than the three choices, Show other candidates Click to display.
Depending on the question, the conversation progresses by recognizing the answer that is not an option.
auto play Is a function to read out the displayed choices, 翻 訳 is enabled by default in Japanese translation of chatbot questions, but can be turned off.
Mondly VR
Mondly VR Is an app that supports Oculus and Google VR,Different from Mondly used in the browser.
Normal Mondly can use browser apps and mobile apps with the same account,When playing Mondly VR with a head-mounted display (HMD)

Purchasing the app

Is necessary.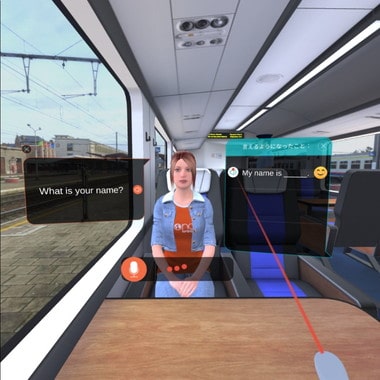 People sitting in front of you suddenly talk to you on the train, conversations in taxis, and other situations that are actually common are developed.Conversation with a microphone Because it is the basis, if the pronunciation is bad, the conversation will not proceed and it will not be irresistible even if it is a game.
How to buy Mondly
The premium version of Mondly is a subscription type with auto-renewal enabled, with plans for one language to learn and plans for 1 languages, with 41 language plans being significantly discounted.
Premium 1 language monthly payment (20% OFF)
Premium 1 language annual payment (20% OFF)
Premium 41 language annual payment (90% OFF for a limited time)
Purchase a subscription at the link above or at the top right of Mondly Premium Click
In addition to the 41-month and XNUMX-year subscriptions for the currently selected language, the limited-time offer will display a limited plan with XNUMX languages ​​available for the same amount as the XNUMX-year subscription.
Mondly uses 2Checkout, a global payment agency service, which accepts credit cards as well as PayPal and convenience store payments.
See below for 2Checkout payment methods

Global payment service 2 How to stop payment and subscription (subscription) with Checkout 2Checkout is a group that provides a general e-commerce system that is often used in payment services for overseas applications […]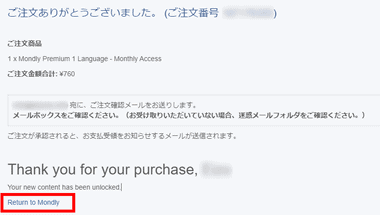 Once payment is complete Return to Mondly Click
Home When you return to, all categories are selectable.
How to unsubscribe from Mondly
Mondly's paid plan is a subscription with auto-renewal enabled, soCharges will be incurred on a regular basis unless canceledTo do.
Browser version
2Checkout is used to manage subscriptions for the browser version of Mondly.
The body of the email sent by 2Checkout at the time of subscription purchase Support information It is described in Registration login Click the link 2CO – Customer Area Access to.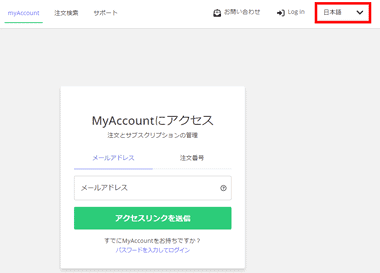 From the language selection list in the upper right Japanese When you select and purchase a subscription order number Or Email Address Enter and click "Send Access Link".
2 If you do not have a Checkout account, an email will be sent, so click the link in the body of the received email and set a password.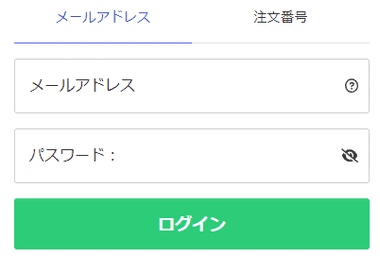 2 Enter your Checkout account information to log in.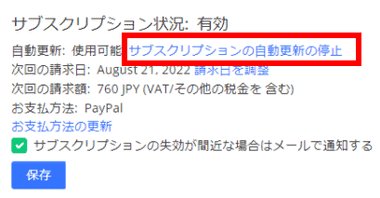 My product The tab shows the Mondly subscription status, soAutomatic update In the item of Stop auto-renewal of subscription Click
Select "Stop automatic update".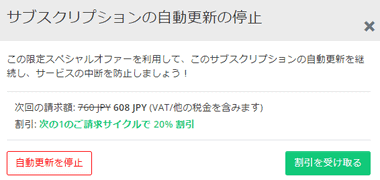 You will be offered a discount on your next bill, so if you don't like it, "receive the discount", if you want to stop your next bill, "stop automatic renewal".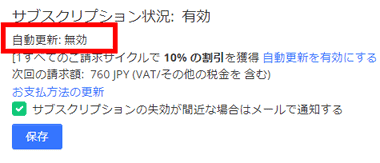 My product Of Automatic update Invalid After confirming that, the setting is complete.
Android app
If you purchase the premium version from Mondly's Android app, you will use G Pay, so you can use the Google Play store. 定期 購 読 Release from.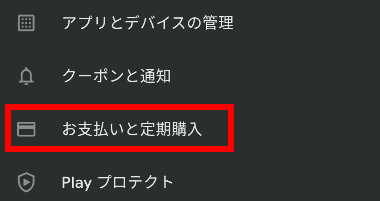 Open the Google Play store and go to your account menu Payment and subscription から Subscription Select to cancel your Mondly subscription.
Related article

Founded in 1998, PayPal, a pioneer of Fintech, is an online payment agency service originating in the United States and has a solid support system. ]
Standalone HMD Oculus Go Review Oculus Go is a stand-alone HMD that does not use a smartphone, but the setting is Android 6.0 (Marshmallow) or later or iOS […]