Download Amazon Prime Video and Netflix content on your Android device
StreamFab for AndroidIs a Chinese software vendor DVDFab Software(Formerly Fengtao Software) is a video downloader for Android devices that removes the protection (DRM) of content distributed on YouTube and other video sites as well as Amazon Prime Video, Netflix, FANZA, and U-NEXT. You can download video files that maintain the original quality.
StreamFab for Android can be installed for free, but you can only download 5 YouTube video titles for the trial. Purchase a licenseIs necessary.
App illegality
In Japan, under copyright law Avoiding technical safeguards Content protection ( DRM ) removal is illegal because is prohibited.
Copyright law and illegal activities
System requirements
Version 2. 0 Currently
OS: Android 5.0 or above
Where to get the app
StreamFab for Android Download Page
Even if you select update when starting StreamFab, there is a high possibility that it will not be updated properly, so if an update is displayed, download the installer from the download page and overwrite it.
StreamFab for Windows

Download videos from video streaming services and video sites StreamFab All-in-One was developed by Chinese software vendor DVDFab Software (formerly Fengtao Software) […]
Installing StreamFab for Android
StreamFab for Android downloads and installs the APK from DVDFab's official website, so access it with your Android device's browser.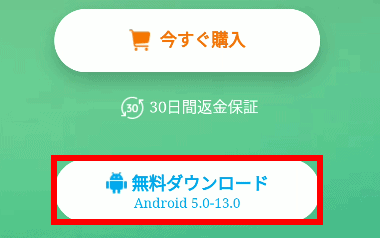 download page Tap "Free Download" to download the APK.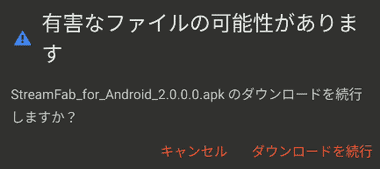 A dialog will be displayed continue download Tap.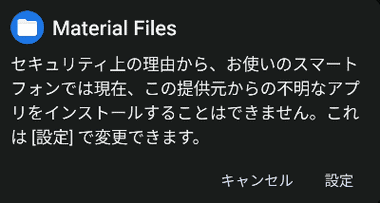 Open the downloaded APK Unknown app installation When the dialog of Configuration Tap.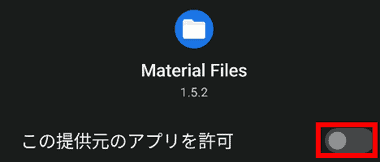 Allow apps from this source To enable.
Installation Tap.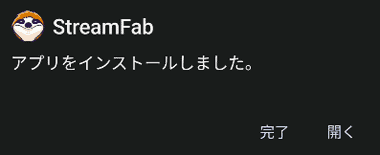 開 く Tap to launch StreamFab.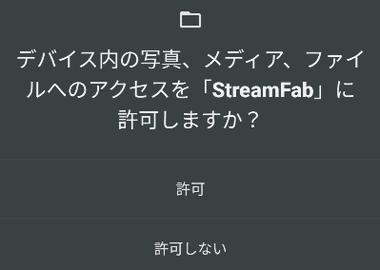 "Allow" when asked to access the file.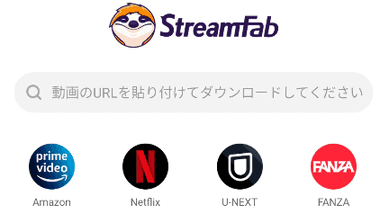 StreamFab launches.
How to use StreamFab for Android
StreamFab for Android has modules for video sites such as YouTube and video streaming services such as Amazon Prime, Netflix, and U-NEXT, and version 2.0.0.2 supports FANZA.
Analysis fails on Netflix content in version 2. 0. 0. 7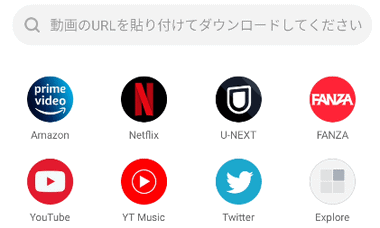 To access the site, tap the displayed icon or enter the URL of the site to open it directly.
video site
Video sites support not only major video sites such as YouTube, but also adult sites such as XVIDEOS and Pornhub.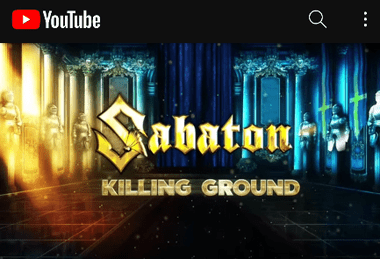 To download a video, play the video you want to download on the video site and pause it.

For YouTube, a hamburger button will appear, so tap it Download choose.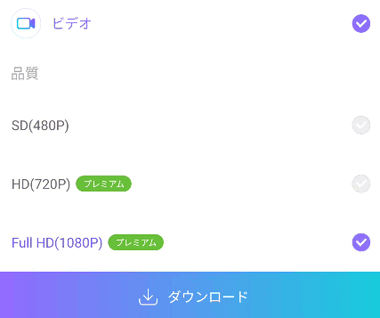 When the analysis of the video is completed, a dialog will be displayed, so select the resolution to download and execute with "Download".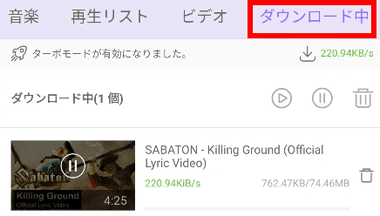 The progress of the download can be seen on the toolbar. Download You can check with.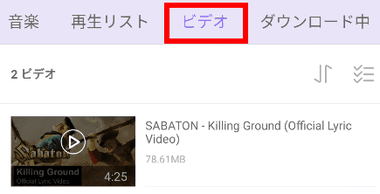 StreamFab for Android implements a player function, so the downloaded videos are video You can switch to the tab and play directly.
When entering a URL

Paste the URL of the video site into the home address bar.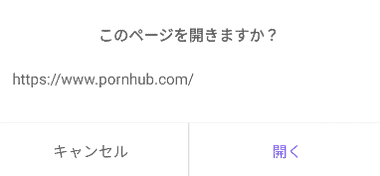 A dialog will open, so click "Open".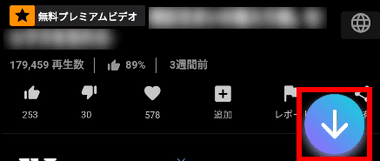 When you open the video, the download icon will appear, so tap it, select the resolution, and download.
Streaming service
Amazon Prime, Netflix, U-NEXT, and FANZA content can also be downloaded in the same way as video sites.
Video format
File format: MP4

Video codec: H.264 / AVC
Video Bitrate Mode: VBR
Maximum resolution: Full HD (1080p)

Open the streaming service you want to use and log in.

Tap the title to download.

When you open the detail screen, analysis of the video starts.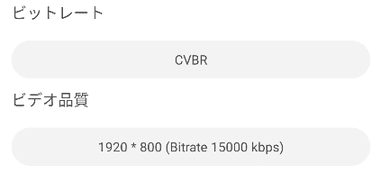 Tap the download icon that appears after the analysis is finished, and set the video quality (resolution), audio, and subtitles.
Amazon Prime only at bitrate

CVBR

(Variable bitrate with maximum bitrate and average bitrate) and

CBR

(constant bit rate) can be selected, and if you select CBR, you can expect an improvement in image quality, but the file size will increase.

By default, all series episodes are selected (in FANZA, split videos are selected at once), and you can also select episodes to download by tapping the title.

Once the settings are complete, click "Download".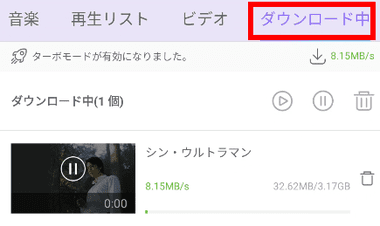 The progress of the download can be seen on the toolbar. Download You can check with.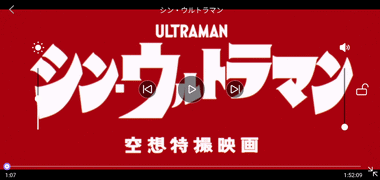 Downloaded titles can be viewed on StreamFab for Android or VLC It can be played with multimedia player applications such as , and files can be copied and moved.
How to buy
StreamFab for Android is only available as a lifetime version.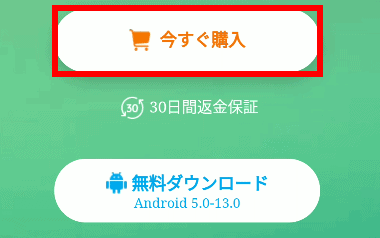 StreamFab for AndroidTap "Buy Now" from the page.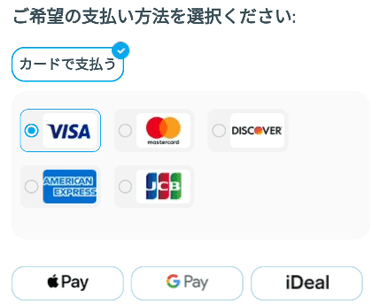 Select payment method.
There are three payment methods: credit card, Apple Pay, and Google Pay.

Personal Information Enter your email address in .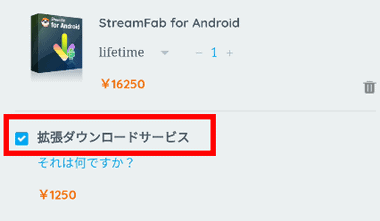 Scroll down to see the contents of your cart,Extended download service is enabled, so if you don't need it, uncheck it to exclude it.
Extended download service The Download rights for older versions With, you can download the old version when you update the product and a problem occurs.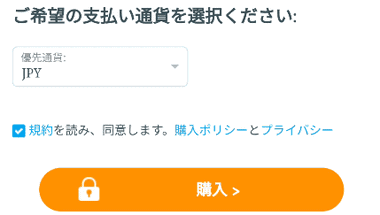 When paying in Japanese Yen Preferred currency The JPY in "Purchase".
If you change the currency to US dollars, Australian dollars, or euros, payments will be made in the specified currency, and the payment amount will differ depending on exchange rate fluctuations.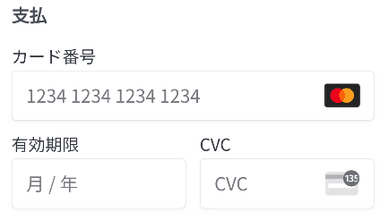 Enter payment information and settle.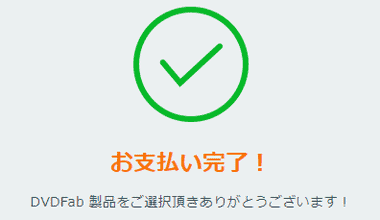 Once payment is complete Member Registration and License Authentication I do.
Member Registration
DVDFab activation uses the registered email address and password instead of using the registry key. Authenticate your device And registered at the time of product purchase Email address and password are also required for device deauthorization and reauthorizationTherefore, keep it in a safe place so as not to lose it.

After purchasing the license Registration information for DVDFab You will receive an email saying, click the link in the text.

Since the user registration screen opens User name と Password to "Send".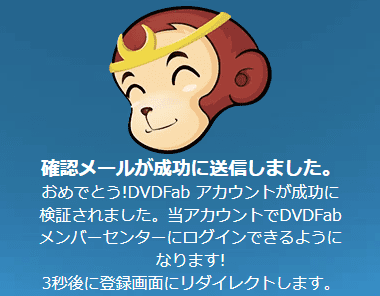 A DVDFab account is created.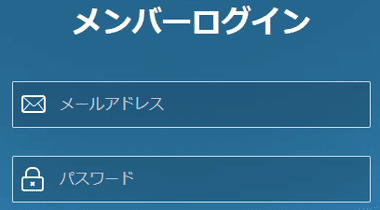 member login pageEnter your account information and click "Login".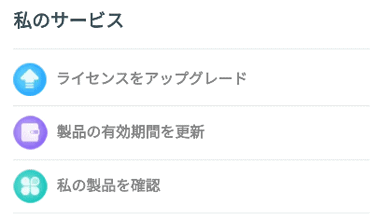 The management page is displayed.
On the member page, you can check the purchased products, the latest sale information, change the registered e-mail address, change the password, and so on.
Activation
Register your email address to activate the product.

Tap the crown icon to open the Members screen Login choose.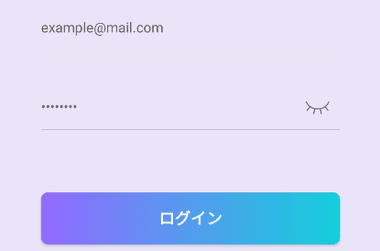 Enter your registered account information and click "Login".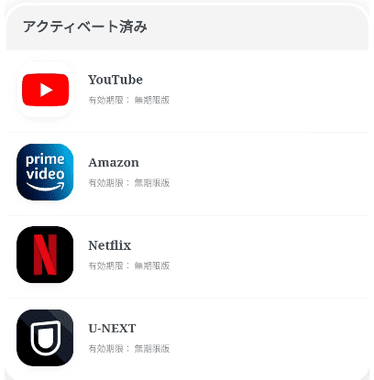 Once authenticated, you will be able to download from Amazon, Netflix, and U-NEXT.
See below for deactivation and reactivation
DVDFab / StreamFab license deactivation and re-authentication procedures required when moving a personal computer When DVDFab activates the product, it is linked to the hardware information of the personal computer and saved as user information […]
Related article

Download Amazon Prime Video and Netflix content on your Android device StreamFab for Android is a Chinese software vendor DVDFab Software (formerly […]