A word processor app that can be used seamlessly from your Android device using your Google account
Google Docs Is a free cloud-based word processing software provided by Google that implements the basic functions of the word processing software such as text input and formatting.Google drive You can read and edit document files stored in.
Setting up and using Google Docs for the web
Free cloud-based word processing app with high compatibility with MS Office Google Docs is a free cloud-based word processing software provided by Google, which is based on MS Word and LibreOffice […].
System requirements
Version 1. 22. 162. 01. 90 Currently
Android 7 and above
Where to get the app
Install from Play Store.
App permissions
Read contacts

Search for an account on this device

Reading shared storage content

Modify or delete content in shared storage

Read synchronization statistics

Running foreground service

View network connections

Disable device sleep

View Wi-Fi connection

Shortcut installation

Read Google service settings

Measuring the storage capacity of the app

Vibration control

Read sync settings

Switching ON / OFF of synchronization

Full access to the network
How to use Google Docs for Android
Google Docs can be used offline, but files in local storage that can be opened directly Microsoft Word Only (.docx / .doc), rich text (.rtf) and text (.txt) Google drive Need to upload to.
Readable file format
.gdoc ・ .doc ・ .docx ・ .html ・ .txt ・ .rtf ・ .odt
Exportable file format
.gdoc ・ .docx ・ .epub ・ .txt ・ .rtf ・ .odt ・ .pdf ・ Web page
File compatibility
The special decorations and character spacing / line spacing settings used in MS Word and LibreOffice Writer are not reflected, but the basic format can be displayed without any discomfort.
Font problem
Japanese fonts cannot be selected in the font settings of Google Docs on the mobile app, and if you open the file in a different environment, the fonts will be replaced and the layout will be corrupted.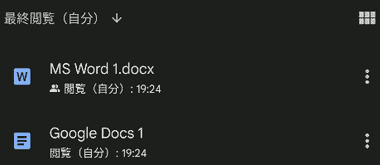 On the home screen Recently used items Is displayed.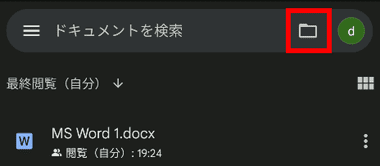 Recently used items If you want to open a file that isn't listed in, it's in the search bar folder Tap the icon.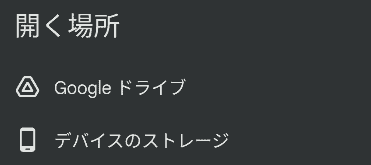 Where to open Select to open the file.
Google drive If you select, it is saved in Google Drive Google docs file (.Gdoc) and Word file Only (.doc / .docx) is displayed, such as LibreOffice Writer (.odt) and rich text (.rtf). Google drive Requires access from.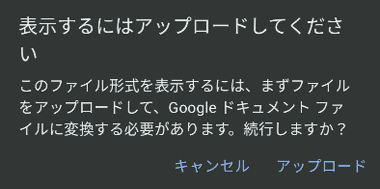 Device storage Upload non-Microsoft Word support files at.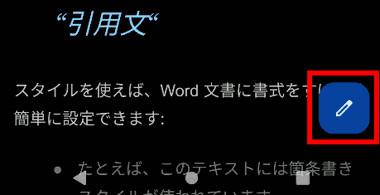 The opened file is Preview mode If you need to edit, tap the edit icon Edit modeSwitch to.
Create New
Google Docs can create Google Docs (.gdoc) as well as Microsoft Word (.docx) files.

If you want to add a Word file to the new menu, click the hamburger button at the top left of the home screen. Configuration から Creating a Word file To enable.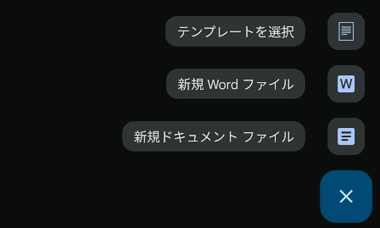 Tap the "+" icon at the bottom right of the home screen to display the new menu.
Offline settings
Google Docs from the app by default Newly created file Is set to be available offline,Word files stored in local storage If you want to use files other than the above offline, you need to set them individually.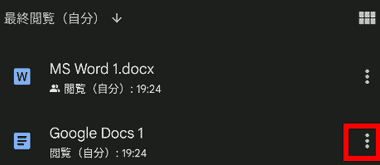 Tap the 3-point reader of the file to be used offline to open the menu.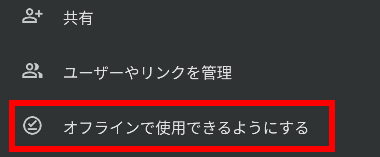 Make it available offline Tap.
An icon is displayed for files that have been set offline, and from the hamburger button menu off-line Select to list the files that can be accessed offline.
Edit
Basic editing features are the same as Google Docs for the web, but the app defaults Print layout Is disabled, so editing the header / footer requires switching the display mode.

To change the display mode, open the file and tap the 3-point reader on the upper right.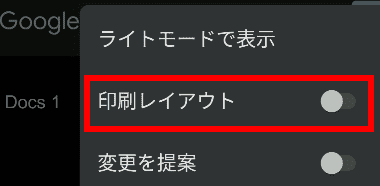 Print layoutTo enable.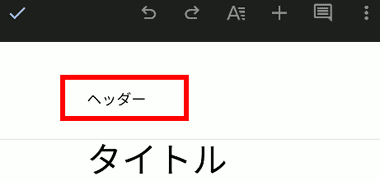 Print layoutThen you can edit the header / footer.
Formatting / text decoration
Formatting is title , 見 出 し Such as Style,font size-カ ラ ー-Alignment-Indent-Bullets Besides Line spacing Can be set.

Formatting is switched to edit mode at the top A Tap the icon.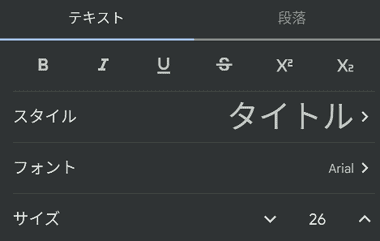 You can set the overall format, but styles such as headings need to be called each time.

Some formatting, such as text decoration, alignment, and bullets, can also be set from the tool icons on the on-screen keyboard.
Save / Download
The edited content is Word files stored in local storage Is automatically saved including.
Requires access from Google Drive .odt , .txt If you edit such as in Google Docs, the edited content will be Save as Google Docs file (.gdoc)Is done.
When the content is changed in edit mode, the toolbar at the top Confirm An icon will appear and you can tap it to save it manually.
Save as specified file format
If you want to save Google Docs files in Word files or OpenOffice file formats export Process with.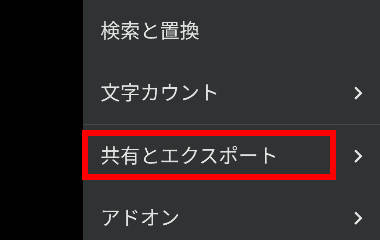 Open the file and use the 3-point reader menu in the upper right corner. Sharing and exporting Of save as choose.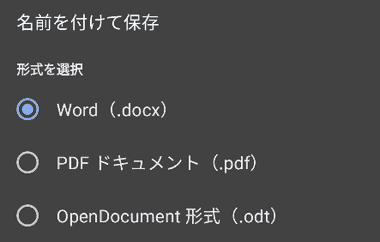 Specify the file format to save and execute.
Download
Download if you want to save the file to your local storage.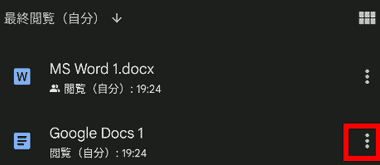 Tap the 3-point reader of the file to download to open the menu.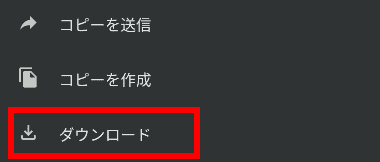 Download Tap toGoogle Docs file is a PDF fileThen, the Word file is downloaded as it is.
File sharing / sending
Google drive The files saved in Google Docsから Total , SEND can do.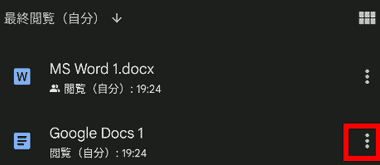 Tap the 3-point reader of the file to share / send to open the menu.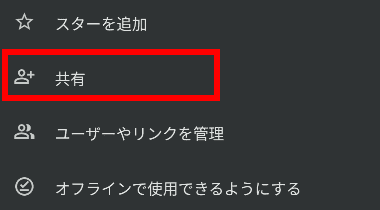 Total Select Google contacts Enter the group (label) and user name registered in, or enter the email address directly, select the access right, and click "Send".
A message with a link that will be added to the other person's Google Drive (Google Documents) as a shared file if the recipient's email address is used by your Google account, or that you can access the shared file if it's not used by your Google account. Is sent.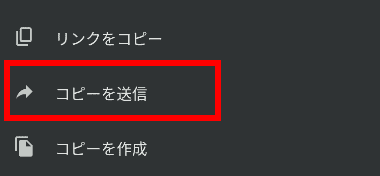 When sending a file as an attachment to an email, etc. Send a copy Select and specify the app to use.
Related article
A word processing app that can be used seamlessly from an Android device using a Google account Google Docs is a free cloud-based word processing software provided by Google that allows you to enter text and […].
Microsoft Office app for Android also available on Chrome OS Microsoft Office on Android is the Android version of the Office suite for PC Wo […]