Dangerous VPN app where data such as usage is transferred to China
Turbo VPN Is a software vendor based in Singapore Innovative Connecting A VPN app provided by , which has been downloaded over 1 million times on the Google Play Store and has a high user rating.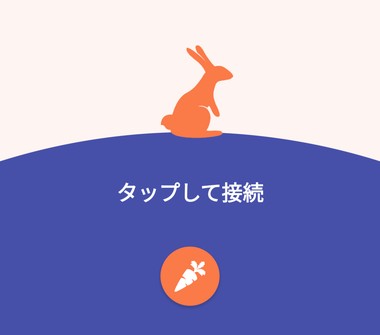 In the free version, there is no domestic server in the location where you can connect, but the operation is simplified, the rabbit animation is easy to understand, and the UX is excellent.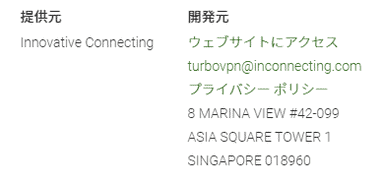 Offering an app Innovative Connecting The LEMON CLOVE PTE. Under the name of VPN Proxy Master,AUTUMN BREEZE PTE. It also offers Snap VPN under its name.
Data collected
User ID (account ID, account number, account name, etc.)

User's email address

Information about operating the app

App crash log

Information about app performance

Device or other ID (IMEI number, MAC address, Widevine ID, Firebase ID, advertising ID, etc.)
DNS leak ( DNS leak )
VPN connection usually uses the encrypted DNS server of the VPN provider, so the IP address of the access source is hidden. Anonymize access is ensured, butTurbo VPNcan see the IP address of the connection source even when connected to a VPN.
DNS (Domain Name System) is a system that associates an IP address with a domain name, and online exchanges are performed via a DNS server.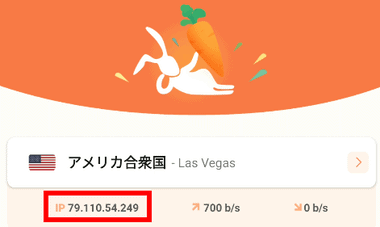 Activate VPN to connect to a US server.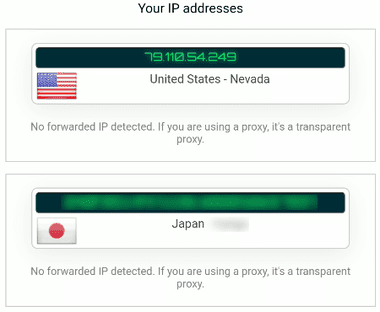 Can check for DNS leaks IP leak net When you access , the IP address of the connection server and the DNS server are displayed.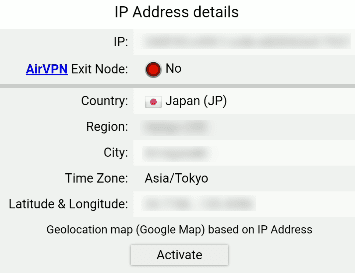 The connection source is fully visible and not anonymized at all.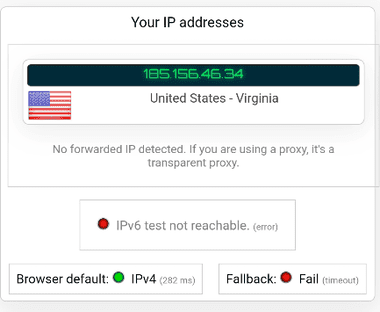 ProtonVPN A free but reliable VPN service will only display the server information of the connection destination, or the same country will be displayed in the connection destination server and the DNS server.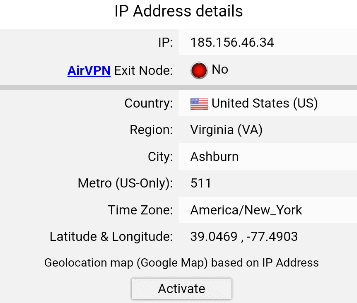 The IP address that can be obtained is only the destination server, and the source of the connection is anonymized.
Kill switch
Turbo VPN is a premium plan Kill switch can also be enabled, but enabling the kill switch does not anonymize your IP address.
Kill switchwill prevent DNS leaks by blocking DNS queries from being forwarded to unencrypted DNS servers to maintain communication when the connection to the encrypted DNS server is lost for any reason. can.
Privacy Policy
Turbo VPN Privacy Policy the collected data in Transferring data to countries where the data protection laws of the home country do not applyis stated.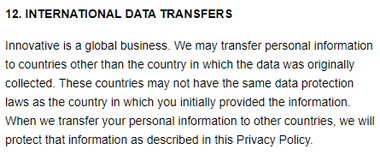 The latest privacy policy Other Country However, in the previous privacy policy People's Republic of China It was clearly stated.
Innovation is a global business.Our companytransfer personal information to countries other than the country in which the data was originally collected;There are cases.These countries may not have the same data protection laws as the country in which you originally provided the information.When we transfer your personal information to other countries, we will protect that information as described in this Privacy Policy.
TOP 10 VPN Survey Let's run Turbo VPN Innovative Connecting It has been found that the directors of the company include Chinese nationals such as Li Chenguang, Sun Kaixuan, and Chen Danian.
Logging policy
Privacy policy Item 7 Security measures To Traffic data or personal information related to the use of VPN services will not be collected or storedHowever, in the past, it had adopted a no-log policy. PureVPN In some cases, the user submitted the user's network log to the FBI, and the user cannot confirm the log that is actually stored, such as metadata.
Related article

A secure VPN app that applies kill switch and DNS leak countermeasures even on the free plan TunnelBear VPN is a VPN service provided by Canadian VPN provider TunnelBear LLC […]