Media player that can play streaming video / video files / DVD / BD / UHD BD
PlayerFab All-in-one Is a Chinese software vendor DVDFab SoftwareA multifunctional multimedia player developed by (formerly Fengtao Software) that plays DVD / BD / UHD BD and major video files, as well as Netflix / Amazon Prime Video, IP TV and Internet radio broadcast in various countries. If the license is valid, the AACS key required to play BD / UHD BD will be automatically renewed.
Free version and trial version
PlayerFab All-in-One is a full-featured trial version for 30 days free of charge, and some after the trial period PlayerFab Free Video Player It can be used as a media player that can play only video / audio files.
System requirements
Version 7. 0 Currently
OS: Windows 7/8/10/11
CPU: Intel Core i3 or above
RAM: 4 GB or more
HDD: 40 GB or more free space
When playing UHD BD
Requires a UHD BD playback environment such as Intel SGX or HDCP support, HDMI 2.0a compliant cable, or a UHD Friendly drive with downgraded firmware.
BD drive required for ripping 4K UHD Blu-ray UHD Friendly drive can avoid copy protection AACS 4 of 2.0K UHD Blu-ray due to a firmware defect ASU […]
Where to get the software
PlayerFab All-in-One Official Download Page
PlayerFab All-in-One Installation
PlayerFab All-in-oneThe installer does not include adware or spyware.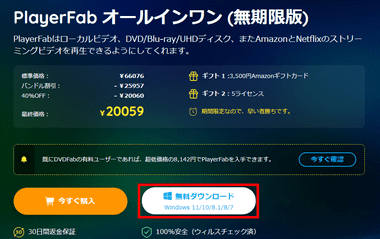 Click "Free Download" on the download page to download the installer.
Launch the downloaded installer and when the User Account Control dialog is displayed, click "Yes" to allow it.
Custom Click
After checking the license agreement, if there are no problems, click "Quick Install" to download the required programs and the installation will start automatically.
User experience program Sends hardware information, usage status, errors, and other information anonymously to DVDFab, so uncheck it and opt out if you don't need it.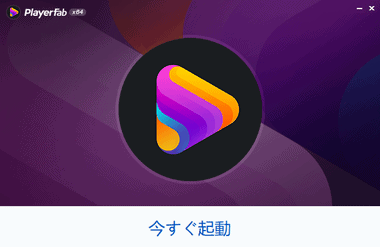 Click "Start Now" when the installation is complete.
If you have not purchased a license and want to try PlayerFab, click "Try".
The license status will be displayed, so click "Close".
Installation is complete when PlayerFab starts.
Initial setting
When PlayerFab starts, set the automatic start and start mode.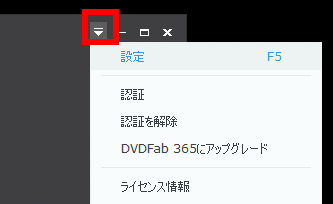 Select "Settings" from the drop-down list in the menu at the top right.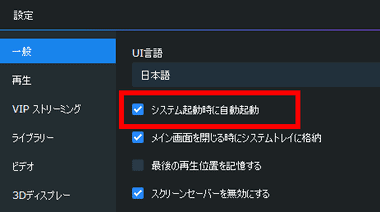 PlayerFab has automatic startup enabled when the PC starts by default, so if you want to disable automatic startup, General Of Automatically boots when system boots Uncheck.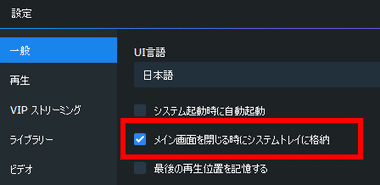 When you click the close button, it will not be closed by default and will be stored in the system tray.Stored in the system tray when the main screen is closed Uncheck.
TV mode
TV mode Has an interface that is easy to operate with a remote control for PC, etc.It is not possible to use the media library or play streaming services or IP TV..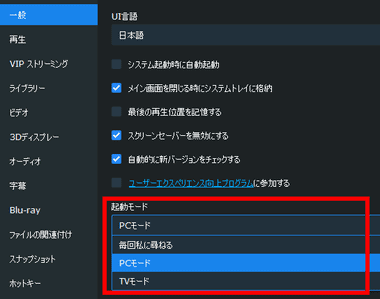 If you want to change General Of Boot mode Select with Restart PlayerFab .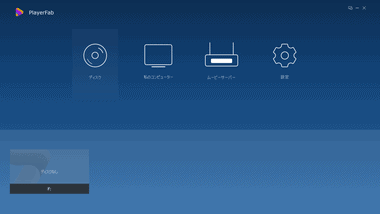 TV mode simplifies the menu.
Library
When you register a movie such as a movie or drama in the library, the metadata of the corresponding title is acquired from the file name and the cover art etc. will be displayed.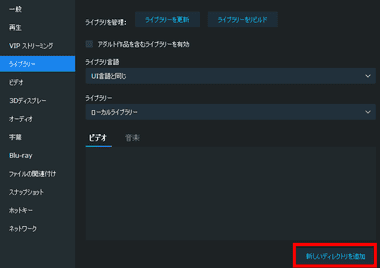 Registration to the library Configuration Of Library Open and specify the folder where the movie and drama files are stored in "Add new directory".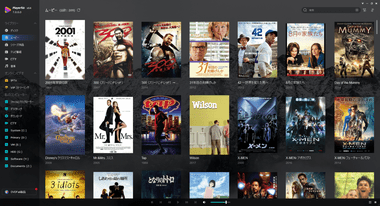 Since PlayerFab recognizes the system language, the Japanese version of the cover art will be displayed for the file for which the metadata has been acquired.
For titles for which the domestic version of the cover art is not registered, the overseas version of the cover art is displayed, or depending on the title, the cover art may not be registered.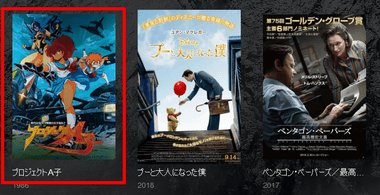 For general works, you can get metadata for most titles, but to get information from the file name Project A で Project A child There are many erroneous acquisitions such as being displayed.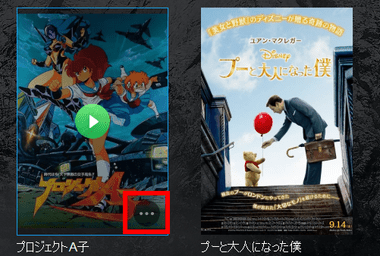 Wrongly acquired titles are displayed in the cover art by mouse over. Click the 3-point reader and select from the menu.Fix match choose.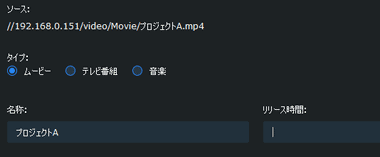 Since the fix match screen opens Type After selecting the type of title to search with Name Enter the movie title in Japanese in the item Release time Leave blank and "Search".
Name Since partial match search is possible, it is easy to hit if you search by deleting numbers and subtitles for series items.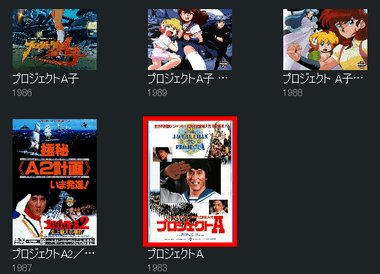 If it is registered with a Japanese title, it will be displayed in the search results, so clicking the correct title will replace the data.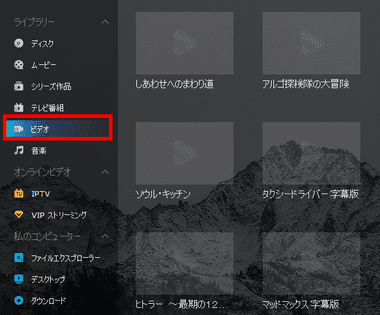 Titles for which metadata could not be retrieved from the file name are in the left sidebar video Since it is summarized in, search by Japanese title or original title with fix match.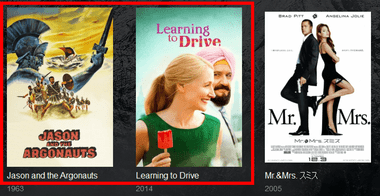 The file in which the metadata is registered is video By title type Movies , TV program Move to.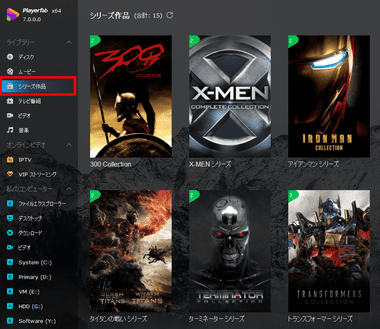 What is recognized as a series (such as a title with the same name) Series work It is displayed in, and each title is displayed by clicking the title.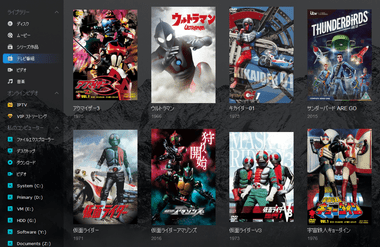 TV program The Ultraman S01E01 If the season and episode are included in the file name, they will be aggregated and displayed by title.
Disc playback mode
PlayerFab supports DVD / Blu-ray / UHD BD menus, but you can skip the menu and play the main story directly.
BD / UHD BD menu
Since the mouse cannot be used to select the menu, move with the arrow keys on the keyboard and confirm with the enter key.
DVD menu
Since you can use the mouse, you can operate by clicking the menu.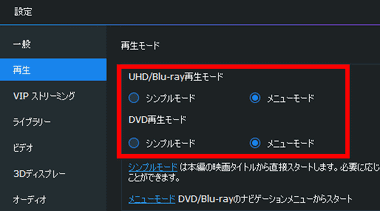 If you want to skip the menu Configuration Of regeneration Open Play mode で Simple mode Change to.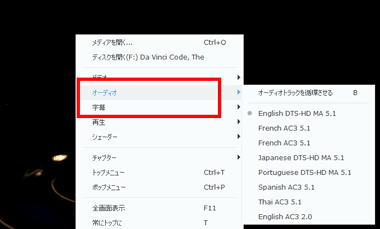 In simple mode, after playing the title, open the context menu (right-click menu) audio と 字幕 It is necessary to switch between audio and subtitles.
HDR
PlayerFab HDR (High dynamic range) is supported, and if you have a monitor and media that support HDR, you can play back with high brightness and high contrast in fine image quality at a color depth of 10 bits (about 10 million colors).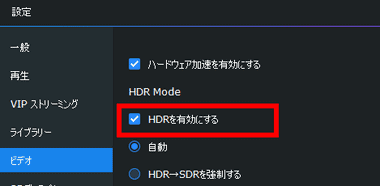 HDR is enabled by default.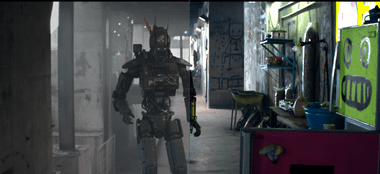 Even in an environment that does not support HDR, when playing media that supports HDR such as UHD BD, the correct color tone cannot be obtained unless HDR is enabled, and the image quality looks like white blur as shown on the left side of the above figure.
snap shot
The scene being played is by default S key Press to save it in PNG format in the image folder.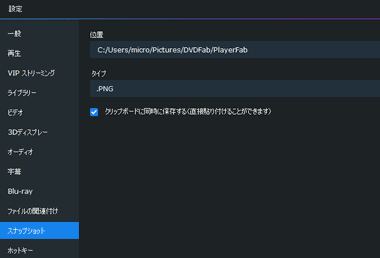 To change the file format or save destination snap shot Set in, and the key assignment is Hotkey Can be changed with.
How to use PlayerFab All-in-One
PlayerFab All-in-one Supported playback of DVD / BD / UHD BD / video files / IP TV DVDFab Player6 Ultra A module that can play Netflix / Amazon Prime Video has been added to, and each module is sold separately.
Supported video codecs
MPEG-2, MPEG-4, H.264, H.265 (HEVC), DivX, XviD, WMV, etc.
Supported video file formats
ISO, AVI, FLV, M2TS, M4V, MKV, MOV, MP4, MPG, MTS, RM, TS, VOB, WEBM, WMV, etc.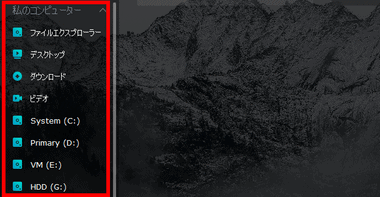 LibraryTo play video / audio files and ISO files stored on your computer without using, in the left sidebar My computer Specify the file from or drop the file into PlayerFab.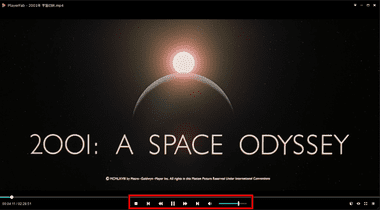 The basic operation of the player is performed with the control button displayed when the mouse is over, and the image quality etc. are adjusted from the context menu.
Library
Library Is an optical disc set in the drive Configuration Of Library The video / audio files in the folder registered in step XNUMX are displayed.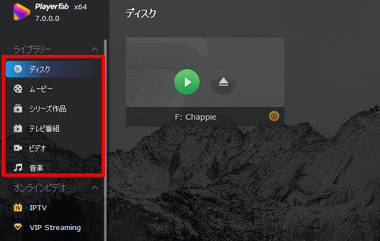 Select a menu from the library on the left sidebar and click the play button displayed by mouse over the title to play.
disk
Display the DVD / Blu-ray / 4K UHD Blu-ray set in the drive.
Movies
Get metadata from the title and view the file recognized as a movie.
Series work
Display all the works in the series from the movie.
TV program
Get metadata from the title and display the file recognized as a TV show.
video
Display video files for which metadata could not be obtained.
Music
View audio files.
Output of disk (copy)
DVD and Blu-ray as ISO files for PlayerFab LibraryYou can output to the folder registered in, and the output ISO file will be Library Can be played from.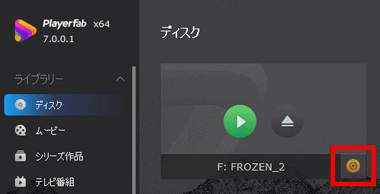 When outputting to an ISO file, insert a disc Import discs into library Click the button.
Since the save destination is only the folder registered in the library, if necessary Configuration Of Library Register the save destination folder in.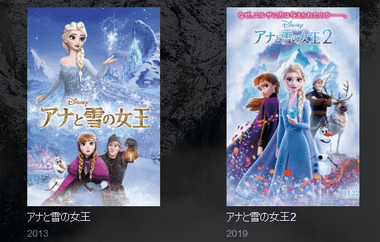 When the output is complete Library Be registered with.
Online video
Online video can play national IP TV and streaming services such as Netflix / Amazon Prime Video, as well as Internet radio.
IPTV
Not all registered channels can be watched on IP TV, and there are many channels where the connection fails or the content is not delivered even if the connection is possible.
News channels such as NHK General TV, NTV News24, Tokyo MX2 in Japan, and ABC News, CNN USA, Newsmax in the United States are relatively easy to connect and communication is stable.
If you want to watch IP TV, go to the left sidebar IPTV Select the channel you want to watch from by double-clicking.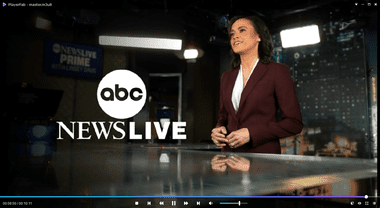 The program plays when the connection is established.
VIP streaming
VIP streaming StreamFab In the playback version of, episodes are played continuously in dramas, etc., and in Amazon Prime Video etc., the promoter is cut and the main story is played directly.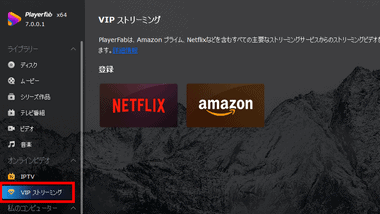 If you want to watch streaming services, go to the left sidebar VIP streaming Select the service you want to watch from.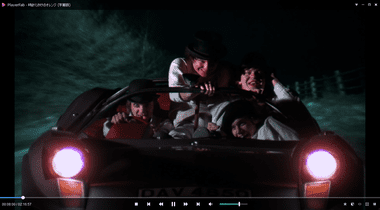 After logging in to the selected streaming service, play the title you want to watch.
Music radio
Music Radio allows you to select a registered channel to play Internet radio.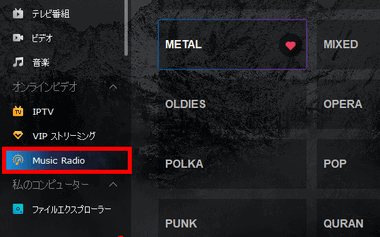 On the left sidebar Music radio Select a category from.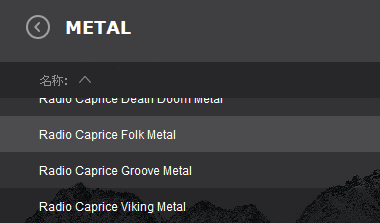 Double-click the channel to play it.
PlayerFab module
PlayerFab All-in-oneTo DVD player- Ultra HD player-Amazon player-Netflix player Besides Hulu / Disney + / U-NEXT playerEtc. are included.
See below for overseas streaming services such as HBO

How to watch / download overseas streaming services registered in StreamFab StreamFab supports domestic and overseas streaming services, but most of the streaming services are geoblocks (geographical […]].
DVD player
Play DVDs and output to libraries, play video / audio files.

Multimedia player that can manage and play DVD and video / audio files PlayerFab DVD player is a multifunctional multimedia developed by Chinese software vendor Fengtao Software […]
Ultra HD player
Play DVD / Blu-ray / UHD BD and output to library, play video / audio files, play IP TV, surround standards such as HDR and 7.1ch Dolby TrueHD Atmos / DTS: X / DTS-HD Master Audio Also supported.

Media player that can play video files / DVD / BD / UHD BD PlayerFab Ultra HD player is a multifunctional machine developed by Chinese software vendor Fengtao Software […]
How to purchase PlayerFab All in One
PlayerFab All in One has a non-expiring license and can be permanently updated Indefinite edition Only offered.
PlayerFab All in One purchase page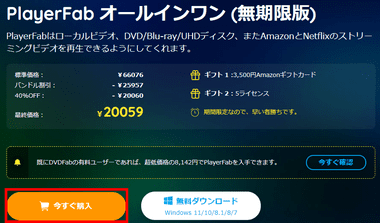 To purchase a license, click "Buy Now" on the product page to proceed with the purchase process.
After paying with a credit card or Bitcoin, register as a DVDFab member and activate the product with the registered email address and password.
Latest sale information and how to buySee the page below
DVDFab sale information and purchase procedure ・ Introducing license registration method DVDFab can remove the copy guard developed by DVDFab Software (formerly Fengtao Software) in China […]
Related article
DVDFab's strongest ripping / copying app with DVD / Blu-ray deprotection function DVDFab All-in-One is a Chinese software vendor DVDFab Software (formerly Fengtao […]]
DVDFab's DVD / Blu-ray deprotection tool that also supports CPRM DVDFab PassKey is a copy game developed by Chinese software vendor Fengtao Software […]

Download videos from video streaming services and video sites StreamFab All-in-One is a Chinese software vendor Chinese software vendor DVDFab Software (formerly Fengtao So […]
DVDFab deactivation and reactivation procedures required when moving a computer DVDFab is linked to the hardware information of the computer and saved as user information when the product is activated, so DVDF […]

Leawo Prof. Media 11 is a Chinese software vendor Leawo Software (in China […]], a total solution app related to ripping and copying that implements the DVD / Blu-ray unprotection function.